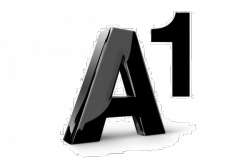 About
A1 Telekom Austria (A1) is a major Austrian mobile network operator. It has been operating commercially since 1994 and in testing since 1992. It launched under the name Mobilkom Austria, and merged with Telekom Austria in July 2010, under the new name of A1 Telekom Austria.
Benefits
What do you get with your ESNcard:
B.free is the prepaid solution from A1, the market leader in the mobile communications sector in Austria. With a customer base of more than 4 million users, you are part of the largest mobile community in the country.
Your personal benefits with B.free
• free SimCard
• no contract required
• no monthly fee
• crystal clear reception
• mobile phones for a low € 29.90
1 month for free if you upload 20€ on your pohne and call the hotline to activate the ESN tariff. The next month the international bonus costs 13€ per month
Further information about the tariff can be found in the attachment.