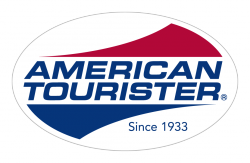 American Tourister and ESN have teamed up to bring you great deals on our fantastic luggage range!
Fill your life with colour and get 20% off American Tourister suitcases (minimum €69,-- spend), exclusively available to Erasmus students.
Whether you're travelling to get to your Erasmus course, heading back home for the weekend, or off on a two week holiday, American Tourister is on hand to help make travel luggage all part of the excitement. We offer an expansive selection of young, funky and colourful travel luggage, all at an affordable price. Our high quality collections combine style and practicality and cover a whole host of designs and colours, ideal for your next travelling adventure!
You can find more information about the brand on the official website: www.americantourister.eu
When life calls, be ready!
Click here to access the American Tourister offer!*
*American Tourister is available in 16 countries across Europe. Delivery is country specific, so you will be asked to select the destination country of where you would like your luggage to be sent. Offer is not combinable with other promotions and is valid until August 2016